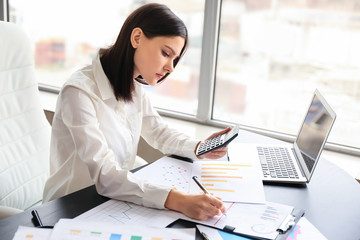 Does My Business Need a Bookkeeper? Your Bookkeeping FAQs Answered
Have you been asking yourself, does my business need a bookkeeper? As a business owner, you likely have a lot on your plate … driving the growth, and direction of your business in conjunction with the daily operation of the business. Providing quality products or services, managing employees, creating marketing strategies, it's no wonder bookkeeping may be low on your priority list. However, keeping accurate financial records is critical for the success of any business. In this article, we'll answer some common questions about bookkeeping services in New Zealand and help you determine if your business would benefit from the support of a bookkeeping provider.
What is Bookkeeping?
Bookkeeping is the process of recording and organising a company's financial transactions. This includes everything from accounts receivable, accounts payable, GST & FBT, and payroll. Accurate bookkeeping is essential for businesses of all sizes, as it helps you keep track of your finances, comply with tax laws, plan your cashflow, and make informed business decisions.
What Does a Bookkeeper Do?
Bookkeepers support businesses but managing a range of responsibilities. Their tasks may include the following:
• Entering data into accounting software like Xero.
• Processing accounts receivable and accounts payable.
• Reconciling expenses and bank statements.
• Preparing monthly reports.
• Supporting with cashflow planning.
• Assisting with payroll and tax preparation.
Do I Need a Bookkeeper for My Business?
Whether or not you need a bookkeeper for your business depends on several factors, including your company's size, accounting knowledge, and available resources.
If you are considering if your business would benefit from a bookkeeper, ask yourself the following questions:
• Do you have the time and knowledge to handle bookkeeping tasks yourself?
• Do you have a good understanding of accounting principles and tax laws?
• Are you confident in managing cash flow and preparing financial reports?
• Would hiring a bookkeeper free up your time to focus on other more important business areas?
What Are the Benefits of Hiring a Bookkeeper?
Hiring a bookkeeper can offer several benefits for your business, including:
Time savings: Bookkeeping can be time-consuming, especially if you're unfamiliar with accounting principles. Hiring a bookkeeper can free up your time to focus on other business areas.
Improved accuracy: Bookkeepers are trained to record financial transactions accurately and efficiently, helping prevent errors and ensuring compliance with tax laws.
Better financial management: Bookkeepers can help you understand your cash flow, prepare financial reports, and make informed decisions about your business's finances.
Reduced stress: Handling bookkeeping tasks yourself can be stressful, especially if you're not confident in your accounting skills. Hiring a bookkeeper can relieve some of that stress and give you peace of mind knowing that your finances are in good hands.
What Should I Look for in a Bookkeeper?
Finding someone qualified, experienced, and trustworthy is essential when hiring a bookkeeper. Consider the following factors when choosing a bookkeeper for your business:
Qualifications: Look for a bookkeeper with a relevant accounting qualification, such as a diploma or degree in accounting or bookkeeping.
Experience: Find a bookkeeper who has experience working with businesses similar to yours. This can help ensure they understand your industry and are familiar with the specific financial needs of your business.
Software proficiency: Ensure that your bookkeeper is proficient in using the accounting software you use for your business, whether it's Xero, MYOB, or QuickBooks.
Communication skills: A good bookkeeper should be able to communicate effectively with you and other members of your team, providing clear and concise information about your financials.
Trustworthiness: Since bookkeepers have access to sensitive financial information, choosing someone you can trust is crucial. Look for bookkeepers who are members of a professional accounting organisation, such as Chartered Accountants Australia and New Zealand or CPA Australia, as they must adhere to a code of ethics.
Do I Need to Hire a Bookkeeper Full-Time?
No, you don't need to hire a bookkeeper full-time. Many bookkeepers offer part-time or contract services, allowing you to only pay for the hours you need. This can be a cost-effective solution for businesses that don't require a full-time bookkeeper. You can also outsource your bookkeeping tasks to a third-party provider. This can be a good option if you're looking to reduce costs or don't have the space or resources to hire an in-house bookkeeper.
Find the Right Bookkeeper for Your Business
When choosing a bookkeeper for your business, look for someone qualified, experienced, proficient in accounting software, and trustworthy. It is a great idea to also use a credible independent referral source like the Xero Advisor Directory. The Xero Advisor Directory helps you find Xero specialised bookkeepers and accountants near you, they also use a Xero champion endorsement recognition, for firms that have completed a high level of Xero training.
Bookkeeping is an essential aspect of running a successful business. Accurate financial records can help you make informed decisions, comply with tax laws, and manage cash flow effectively. If you are looking for an accurate and trustworthy bookkeeping service, ClockworX can help. ClockworX provides a complete outsourced bookkeeping service tailored to your business needs. Get in touch today to learn more about our services.